Isaiah Berlin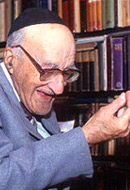 Leibowitz at 110
Monday, February 11, 2013 by
Jeffrey Saks
| Jewish Ideas Daily » Daily Features
A scientist, a philosopher, and a sharp-tongued public intellectual, Yeshayahu Leibowitz was an oracle for some, a crank to others.  Two decades since his death, his ideas remain influential on Israeli society.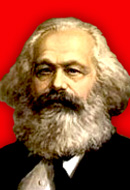 Antisemitism: Obsession or Logic?
Thursday, January 24, 2013 by
Alex Joffe
| Jewish Ideas Daily » Daily Features
Robert Wistrich's new book, From Ambivalence to Betrayal:The Left, the Jews, and Israel, does much to demonstrate that anti-Semitism was and is a fixture of the Left—but stops short of that conclusion.
Editors' Picks
Isaiah Berlin's Liberal Zionism
Arie Dubnov
,
Jewish Chronicle
. An advocate of individual liberty, Isaiah Berlin defended Zionism not for liberating the Jewish nation but for giving individual Jews a choice: whether to live in Israel or the Diaspora.