Irving Kristol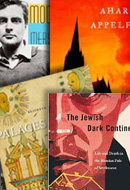 2011: A Year in Books
Monday, January 2, 2012 by
D.G. Myers
| Jewish Ideas Daily » Daily Features
The holidays are over, the coffee-table books have all been unwrapped and set aside, and winter isn't going anywhere for a while. In short, it's time to settle in for some good reading. The literary critic D. G. Myers here presents the 38 best Jewish books of 2011, all of which merit your attention.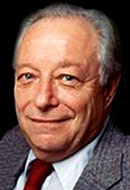 The Conscience of a Jewish Conservative
Friday, January 21, 2011 by
Ruth R. Wisse
| Jewish Ideas Daily » Daily Features
A Jewish thinker is normally someone devoted to the study and interpretation of Jewish texts, Jewish history, Jewish issues, Jewish ideas. The late Irving Kristol (1920–2009) was, for the most part, something else: a consummate American intellectual.