Iraq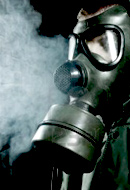 Chemical Warfare in the Middle East: A Brief History
Thursday, December 13, 2012 by
Alex Joffe
| Jewish Ideas Daily » Daily Features
At this time of Hanukkah's memories of Syrian tyrants past, the Syrian tyrant present, Bashar al-Assad, has reportedly assembled chemical weapons for use against the rebellion.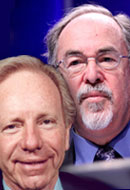 The Book of Life
Tuesday, September 27, 2011 by
Tevi Troy
| Jewish Ideas Daily » Daily Features
The High Holy Days are traditionally a time for introspection. Even the sturdiest soul must pause with trepidation over the more harrowing passages in the somber liturgy of Rosh Hashanah and Yom Kippur. Who shall live, and who shall die?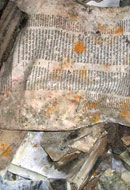 The Iraqi Jewish Archive
Monday, January 24, 2011 by
Alex Joffe
| Jewish Ideas Daily » Daily Features
To whom do antiquities belong?  For Jews, the question took on flesh in 2003 in the flooded basement of a building belonging to the Iraqi secret police.