Iranian Revolution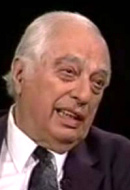 Until a Hundred Twenty
Tuesday, August 21, 2012 by
Hillel Fradkin
| Jewish Ideas Daily » Daily Features
Bernard Lewis has published many books on the history of the Middle East and Islam. On these subjects he is, simply, the pre-eminent authority. At 96, he has now published yet another book: a memoir.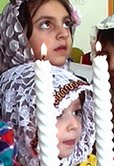 Iranian Jewry Today
Thursday, August 16, 2012 by
Shai Secunda
| Jewish Ideas Daily » Daily Features
In late June 2012, the Vice President of the Islamic Republic of Iran addressed an international conference on the proliferation of illicit drugs.  He acknowledged his country's extensive border with Afghanistan, the largest producer of illegal opium in the world.  But he also blamed the crisis on the Babylonian Talmud.