Intifada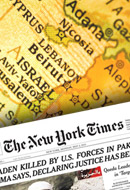 Signs of the Times
Thursday, February 7, 2013 by
Alex Joffe
| Jewish Ideas Daily » Daily Features
A new report by the Committee for Accuracy in Middle East Reporting in America is the latest in a long line to allege anti-Israel bias at the New York Times.  But the newspaper isn't about to change.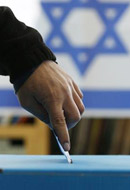 Why Israel's Gaze Has Turned Inward
Thursday, January 31, 2013 by
Yiftach Ofek
| Jewish Ideas Daily » Daily Features
"It takes two to tango," goes the oft-quoted idiom.  Without a reliable Palestinian partner, the Israeli public seems to have chosen to dance with itself.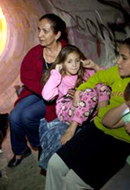 A World Without Enemies
Monday, December 3, 2012 by
Aryeh Tepper
| Jewish Ideas Daily » Daily Features
In Isaac Babel's 1931 short story "Argamak," a Jewish intellectual "thirsting for peace and happiness" joins a Red cavalry division made up of Jew-hating Cossacks.  The division commander understands the Jew's strange choice—and has contempt for it.