International Law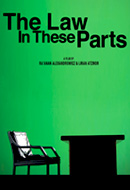 Justice in a Gray World
Monday, December 31, 2012 by
Robert Nicholson
| Jewish Ideas Daily » Daily Features
The Law In These Parts, a new documentary that places the blame for Palestinian woes on Israel's military lawyers, exhibits scant awareness of history—and limited knowledge of law.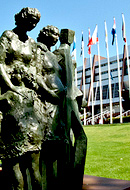 Jews, Law, and Human Rights
International human rights institutions were created as a response to the Holocaust.  But, in recent years, they have been turned against Jews and Israel. [Part I of II]
Editors' Picks
By the Book
Yonah Jeremy Bob
,
Jerusalem Post
. Recognizing the constraints of international law, it is now common practice for the IDF to ensure that its lawyers scrutinize almost every strike in Gaza before it is carried out.