Holocaust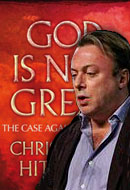 Christopher Hitchens's Jewish Problem
In another highlight from our archives, Benjamin Kerstein inquires into a revered writer's virulent hostility toward Judaism (December 13, 2010).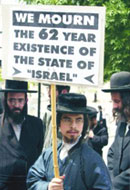 The Riddle of the Satmar
Thursday, May 23, 2013 by
Allan Nadler
| Jewish Ideas Daily » Daily Features
In this review of an adulatory biography of the Satmar rebbe, first published February 17, 2011, Allan Nadler considers Judaism's most traditional—and most alienated—community.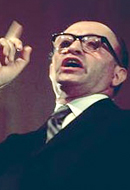 Menachem Begin: A New Life
Friday, May 3, 2013 by
Asaf Romirowsky
| Jewish Ideas Daily » Daily Features
Ensuring that another Holocaust would never take place was Menachem Begin's paramount concern, even when he was Prime Minister of Israel, pursuing Yasir Arafat in his Beirut bunker.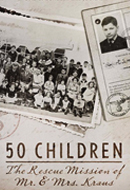 "They All Could Have Been Saved"
Gilbert and Eleanor Kraus personally rescued 50 Jewish children from Nazi-era Vienna and brought them home to Philadelphia.  A new documentary tells their story—and contrasts it with the apathy shown by their community.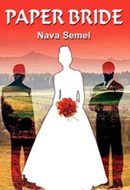 Not-So-Young Adult
Thursday, April 25, 2013 by
Diane Cole
| Jewish Ideas Daily » Daily Features
With remarkable sensitivity and clarity, Israeli novelist Nava Semel portrays children in Mandate Palestine working as hard as they can to make sense of a post-Holocaust, pre-state limbo.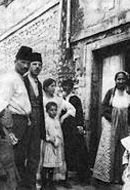 The Betrayal of Salonika's Jews
Thursday, April 18, 2013 by
Andrew Apostolou
| Jewish Ideas Daily » Daily Features
When the Germans entered Salonika on April 6, 1941, they found a willing cadre of collaborators and a broad section of Greek Christian opinion hostile to the Jews.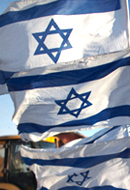 The Challenge of Sovereignty
Tuesday, April 16, 2013 by
Michael B. Oren
| Jewish Ideas Daily » Daily Features
On the eve of Israel's independence, David Ben-Gurion sat alone, questioning whether a people so long accustomed to being the victims of sovereign power could take responsibility for themselves.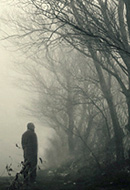 On Silence
Monday, April 15, 2013 by
Anita Shapira
| Jewish Ideas Daily » Daily Features
Eschewing Jewish expressions of mourning, Israel's founding generations shaped a national ethos of silence and self-restraint, which found expression in the words of poet David Shimoni: "Don't mourn, don't cry/ at a time like this./ Don't lower your head,/ Work! Work!"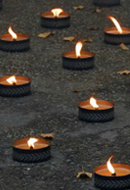 Marking the Day–But Which Day?
Monday, April 8, 2013 by
Michael Carasik
| Jewish Ideas Daily » Daily Features
If it's the 27th of the month, it must be Holocaust Remembrance Day.  But what are we remembering, and why?  Differences in memorializing the Holocaust reflect fundamentally differing perspectives on Jewish history.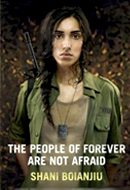 Shani Boianjiu and the Past and Present of Jewish Literature
Israeli writer Shani Boianjiu's first novel, composed in English, is a rare contemporary addition to the Jewish tradition of transnational literature.