Holocaust Museum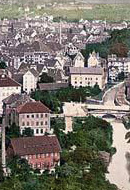 From Reparations to Atonement
Monday, January 28, 2013 by
Ismar Schorsch
| Jewish Ideas Daily » Daily Features
Where recognition of the Holocaust was once restricted to the office of the Chancellor, there is a grassroots commitment in today's Germany to take ownership of the past.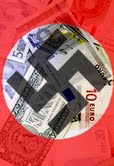 Holocaust Reparations: The Back Story
On July 10th, dignitaries from the U.S., German, and Israeli governments attended a curious ceremony at the Holocaust Memorial Museum in Washington.  
Editors' Picks
Underestimating the Holocaust
Eric Lichtblau
,
New York Times
. New research has revealed that the number of Nazi camps and ghettos was six times greater than previous estimates—too many to have remained invisible to the German people.
Holograms of the Holocaust
,
Associated Press
. The Holocaust is fading from living memory, but future generations will be able to meet Holocaust survivors face-to-face—as 3-D holograms.