History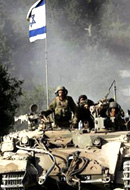 Beyond Tanks
Monday, March 14, 2011 by
Alex Joffe
| Jewish Ideas Daily » Daily Features
Israel in the past has fought large-scale conventional wars in which infantry and tanks have squared off. It has also faced down terrorists who cross borders to blow up buses or hide themselves among civilians. The next wave is called hybrid warfare, blending (in the words of the military theorist Frank Hoffman) "the lethality of state conflict with the fanatical and protracted fervor of irregular warfare."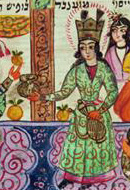 Purim Puzzles
Purim, Judaism's strangest holiday (which this year falls on March 20), is prescribed by what may be the strangest book in the Hebrew Bible, the scroll (m'gilah) of Esther. Two public readings of the book, one at night and the other in the morning, tell a story of Persian palace intrigue in the fifth century B.C.E., a recitation accompanied by the holiday's decidedly unspiritual noisemaking, tippling, and masquerade.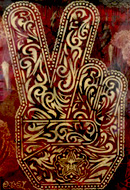 An Open Letter to the Arab Street
First and foremost, congratulations. Even from our vantage point on the other side of a seemingly unbridgeable divide between our peoples, the extraordinary nature of what you have accomplished in recent weeks is obvious.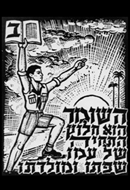 The Old Young Guard
Monday, March 7, 2011 by
Aryeh Tepper
| Jewish Ideas Daily » Daily Features
One of the most significant movements of Jewish renewal in the 20th century was Hashomer Hatzair: the Young Guard. Founded as a youth group in Vienna in 1916, the movement set itself in opposition to what it regarded as the emaciated character of Jewish life.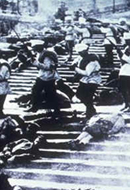 The Odessa File
Friday, March 4, 2011 by
Allan Nadler
| Jewish Ideas Daily » Daily Features
Undoubtedly the most searing image of the port city of Odessa on the Black Sea is Sergei Eisenstein's reconstruction of a bloody massacre on its famed "Potemkin Steps" in his epic silent film, Battleship Potemkin (1925).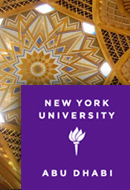 Follow the Money
Wednesday, March 2, 2011 by
Alex Joffe
| Jewish Ideas Daily » Daily Features
The prestigious London School of Economics (LSE) is shocked—shocked—to discover that Muammar Qaddafi is a very bad man. So the once venerable institution is diverting some of the $2.5 million pledged through Qaddafi's son Saif al-Islam into a scholarship fund for Libyan students.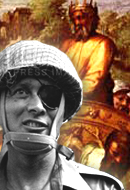 Military Virtue, and Virtue
Monday, February 28, 2011 by
Aryeh Tepper
| Jewish Ideas Daily » Daily Features
On February 14, Benny Gantz was appointed the twentieth chief of staff of the Israel Defense Forces (IDF). It wasn't supposed to be that way. Yoav Galant, a decorated soldier and former head of the IDF's southern command, had been named to the position at the end of 2010.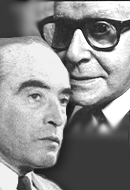 Writing American Hebrew
Friday, February 25, 2011 by
Yehudah Mirsky
| Jewish Ideas Daily » Daily Features
Once upon a time, and not so long ago at that, Hebrew literature was written and read in the United States. That is no longer the case, but there is no reason why today this fascinating body of work should remain "one of the best-kept secrets of Jewish American cultural history."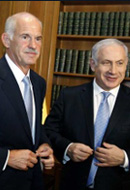 The Athens & Jerusalem Two-Step
Tuesday, February 22, 2011 by
Aryeh Tepper
| Jewish Ideas Daily » Daily Features
The eastern Mediterranean is in a state of serious flux. Historically, under such volatile conditions, old bonds tend to dissolve and new partnerships to emerge. The present is no exception. One example of this is Greece's surprising new friendship with Israel and its outreach to the American Jewish community.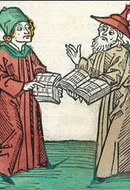 Jewish-Christian Dialogue Today
Monday, February 21, 2011 by
Yehudah Mirsky
| Jewish Ideas Daily » Daily Features
How do today's Jews and Christians encounter one another? The most obvious way is in the countless interactions of Jewish and Christian colleagues and acquaintances in a host of daily settings, including exchanges on their respective religious attitudes and experiences.