History & Politics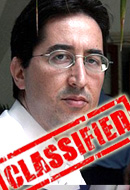 Spying for Zion
Tuesday, September 13, 2011 by
Alex Joffe
| Jewish Ideas Daily » Daily Features
Spying goes on everywhere, all the time, 24/7. But the way spying is treated—when it is discovered, when it is publicized, when spies are arrested, tried, and jailed—is highly variable, especially in the United States. The timing is almost never a matter of chance.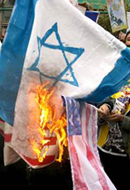 Israel, America, and the Lessons of 9/11
Friday, September 9, 2011 by
Abe Greenwald
| Jewish Ideas Daily » Daily Features
Two heads belonging to the same monster: This is the way a significant portion of the world saw America and Israel on September 11, 2001. On television that day, we watched people jump to their deaths to escape the flames engulfing the World Trade Center.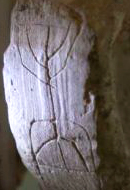 Mysteries of the Menorah
Thursday, September 8, 2011 by
Meir Soloveichik
| Jewish Ideas Daily » Daily Features
On the eve of Tisha b'Av, 2011, archeologists revealed artifacts newly unearthed from the great Jewish revolt against Rome (67–70 C.E.), including coins minted by the rebels and a stone incised with a sketch of the Temple menorah. But what is the menorah, and what does it symbolize?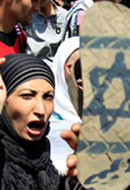 Peace Treaty Troubles
Tuesday, September 6, 2011 by
Elliot Jager
| Jewish Ideas Daily » Daily Features
With Turkish-Israel relations at a nadir, ties with Jordan practically on life support, the push for UN recognition of a Palestinian state, and the security threats stemming from Iran and its proxies, it's no wonder that Jerusalem has been considering taking exceptional steps to preserve its cold peace with Cairo.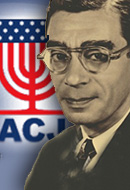 Jews against Zionism
It will come as a surprise to many that the current adamant Palestinian refusal to recognize Israel as a Jewish state was once American policy. An even greater surprise is that an American rabbi and the Jewish organization he headed played a major role in the government's articulation of that policy.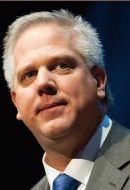 Demonizing Glenn Beck
Friday, August 26, 2011 by
Alex Joffe
| Jewish Ideas Daily » Daily Features
Few American public figures equal Glenn Beck in his ability to inspire loathing from his enemies and affection from his admirers. Beck was in Israel this past week for a series of public events—in effect, revival meetings. He called the tour "Restoring Courage."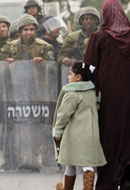 Who Speaks for Israeli Arabs?
Wednesday, August 24, 2011 by
Elliot Jager
| Jewish Ideas Daily » Daily Features
Historians writing about Israel's 1948 fight for independence generally place heavy responsibility for the Palestinian Arab refugee problem on the Arab leaders who urged their people to flee Palestine temporarily until the Zionists were driven into the sea.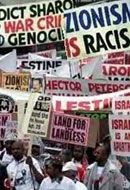 Get Ready for Durban III
On September 22, one month from today, world bodies will gather at the UN General Assembly in New York on the 10th anniversary of the UN World Conference against Racism in Durban, South Africa.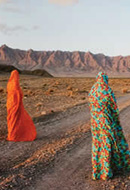 Islamism and Western Art
Friday, August 19, 2011 by
Aryeh Tepper
| Jewish Ideas Daily » Daily Features
Osama bin Laden will forever be remembered spending his last days like a common shlub: sitting on the floor, wrapped in a blanket, remote control in hand, watching TV. Unlike most other shlubs, however, bin Laden just happened to be contemplating his own image on the boob tube.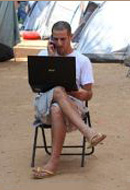 What's Behind Israel's Middle-Class Revolt?
Wednesday, August 17, 2011 by
Ran Baratz
| Jewish Ideas Daily » Daily Features
Amid the flood of press comments about the "middle-class" protests that have been roiling the Israeli scene over the past weeks, a particularly cheerful note was struck by the American political philosopher Michael Walzer.