History and Politics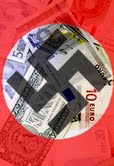 Holocaust Reparations: The Back Story
On July 10th, dignitaries from the U.S., German, and Israeli governments attended a curious ceremony at the Holocaust Memorial Museum in Washington.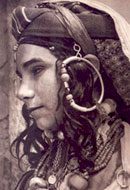 The Last Berber Jews
As a child, the French filmmaker Kamal Hachkar learned the Berber language from his grandparents in Tinghir, a Berber oasis city east of the Atlas Mountains in Morocco.  As an adult he discovered that the now exclusively Muslim town once had a substantial Jewish community.