High Holidays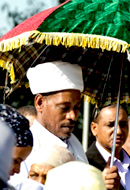 The Sigd Festival Comes Home to Jerusalem
Wednesday, December 5, 2012 by
Shai Afsai
| Jewish Ideas Daily » Daily Features
On the Sigd, Ethiopian Jews would walk to a mountaintop and pray to return to Jerusalem.  Now they are in Jerusalem, and the Sigd is a national holiday in Israel.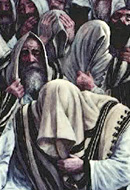 Happy Yom Kippur to You?
Tuesday, September 25, 2012 by
Shlomo M. Brody
| Jewish Ideas Daily » Daily Features
"Happy" is certainly not the first word that comes to mind for most of us when we describe our Yom Kippur experience.  After all, the Torah commands us to afflict ourselves on this day (Leviticus 23:26-31).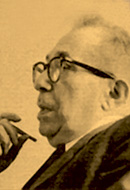 Teshuvah: Progress or Return?
Monday, September 24, 2012 by
Jonathan Ziring
| Jewish Ideas Daily » Daily Features
While in theory the blowing of the High Holiday shofar should be enough to "awaken us from our slumber" and move us to repentance, in practice most people need to look to other sources to enable them to rethink the way they live or their understanding of repentance itself.
Editors' Picks
Liturgy of Leadership
Mishael Zion
,
eJewish Philanthropy
. While only the cantor for Mussaf on the High Holidays recites
Hineni
, declaring his unworthiness to represent the congregation before God, the prayer contains lessons for all leaders.