Heinrich Heine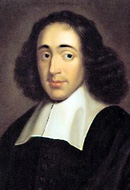 Secularism and Its Discontents
Thursday, May 30, 2013 by
Yehudah Mirsky
| Jewish Ideas Daily » Daily Features
In an essay first published December 17, 2010, Yehudah Mirsky examines a defense of Jewish secularism and finds it—and Jewish secularism itself—wanting.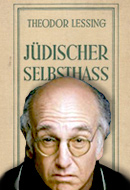 Self-Hatred or Self-Help?
Thursday, November 15, 2012 by
Ben Cohen
| Jewish Ideas Daily » Daily Features
One of the most insightful scenes from Larry David's comedy series, Curb Your Enthusiasm, begins with David and his on-air wife, Cheryl, standing at the entrance to a movie theater.  As they chatter aimlessly, David starts whistling a tune composed by Richard Wagner.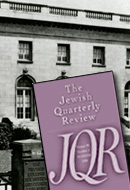 In the Portable Homeland
Wednesday, December 29, 2010 by
Alex Joffe
| Jewish Ideas Daily » Daily Features
Heinrich Heine described the Bible as the Jews' portable homeland. Both it and its various and proliferating extensions through history have been the objects of intense exploration by modern Jewish scholars. What do the numerous books and articles published by these scholars have to tell us, and how much of their scholarship is relevant to daily life, or of interest beyond the circle of their fellow academics?