Harvard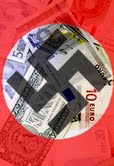 Holocaust Reparations: The Back Story
On July 10th, dignitaries from the U.S., German, and Israeli governments attended a curious ceremony at the Holocaust Memorial Museum in Washington.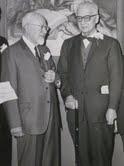 Inventing Pluralist America
Wednesday, August 8, 2012 by
Kevin Zdiara
| Jewish Ideas Daily » Daily Features
With the United States of 2012 more culturally diverse than ever, it is tempting to think that the country's social pluralism was foreordained.  After all, aren't we a nation of immigrants?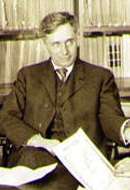 Brandeis and Zionism, In and Out of Love
Tuesday, June 19, 2012 by
Evan Moffic
| Jewish Ideas Daily » Daily Features
The Supreme Court is once again poised to define the role of government in American society; and Louis D. Brandeis, the first Jewish Supreme Court Justice, would have recognized the terms of the debate.
Editors' Picks
Does Harvard Favor Jews?
Andrew Gelman
,
AndrewGelman.com
. Commentators hailed Ron Unz's recent
article
claiming that today's Ivy League universities underrepresent Asian-Americans and overrepresent Jews.  But his calculations don't add up.