Haredim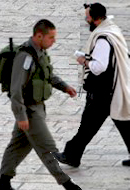 Tal Tales
Tuesday, July 31, 2012 by
Elli Fischer
| Jewish Ideas Daily » Daily Features
Tomorrow, the Deferral of Military Service for Yeshiva Students Law (Temporary Measure), better known as the Tal Law, will expire.  This law is not just any law: it is the latest enactment of the so-called "status quo arrangement" that frames the uneasy relationship between Israel's Haredi and secular populations, and between religion and State more generally.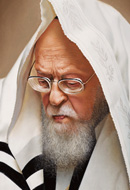 Rav Elyashiv's Mixed Legacy
Tuesday, July 24, 2012 by
Yoel Finkelman
| Jewish Ideas Daily » Daily Features
Last Wednesday night, in the middle of a blazing heat wave, a quarter of a million people flocked to the funeral of Rabbi Yosef Shalom Elyashiv.  At the request of the deceased, no eulogies were delivered, but for the rest of the week, the Haredi press spoke of little other than the man.
New York Jews: Growing in Numbers, Growing Apart
Thursday, July 5, 2012 by
Leslie Lenkowsky
| Jewish Ideas Daily » Daily Features
Ever since the first 23 Jewish settlers arrived in New Amsterdam in 1654, New York City has been the economic, cultural, religious and, not least, demographic center of Jewish life in North America.