Hanukkah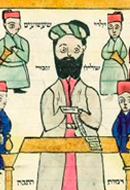 Go to Ammon and Moab
Monday, February 25, 2013 by
Daniel Gordis
| Jewish Ideas Daily » Daily Features
Imagining themselves to be the wise men consulted on Vashti's fate, the Rabbis deferred to the Jews' enemies, saying, "from the day when we were exiled from our land, wisdom has been taken from us."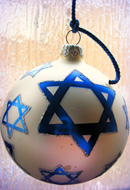 'Twas the Day After Christmas . . .
Wednesday, December 26, 2012 by
Ethan Schwartz
| Jewish Ideas Daily » Daily Features
Joshua Eli Plaut's new book, A Kosher Christmas: 'Tis the Season to Be Jewish, fails to recognize that in subverting Christmas, American Jews have promoted their own assimilation.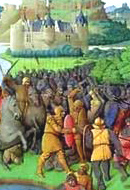 Warfare on Shabbat: The Legacy of the Maccabees
Friday, December 14, 2012 by
Moshe Sokolow
| Jewish Ideas Daily » Daily Features
Ezra and Nehemiah were so successful in instilling Shabbat observance that Jews refused to take up arms on Shabbat to defend themselves—with disastrous results.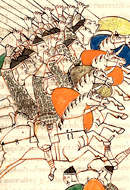 The First War of National Liberation
The Maccabees' revolt can lay claim to being the first war of national liberation.  Reprinted here is Diana Muir Appelbaum's account of why the Book of Maccabees is so modern and so dangerous.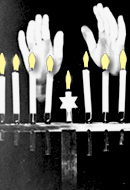 A Meditation on Maoz Zur
Monday, December 10, 2012 by
Ismar Schorsch
| Jewish Ideas Daily » Daily Features
In this 1988 essay, Ismar Schorsch writes that the much maligned final stanza of  Maoz Zur, which calls for divine retribution against Israel's enemies, illustrates a distinction between redemption within history and the ultimate redemption, which must come from without.