Gottfried Wilhelm Leibniz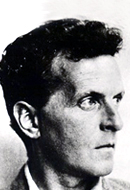 What Is Free Will?
Monday, March 18, 2013 by
Simon Gordon
| Jewish Ideas Daily » Daily Features
For millennia, philosophers have attempted to prove or disprove the existence of free will.  Ludwig Wittgenstein saw this as a misguided exercise—which obscures a genuine moral issue.
Editors' Picks
Not-So-Intelligent Design
Spengler
,
Asia Times
. "Intelligent design" proponents, including prominent observant Jews, see the theory as reconciling science and faith.  Would that it were true.