God & Theology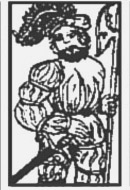 Passover & the Repudiation of Idolatry
Friday, April 15, 2011 by
Moshe Sokolow
| Jewish Ideas Daily » Daily Features
Asking questions is a trademark of the Passover seder. Prior to it, we can ask another question—this one having to do with a passage in the Haggadah about the second of the four sons.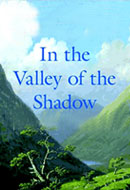 "The Sickening Question": God, Cancer, and Us
Many scholars of the Bible and ancient Judaism prefer to focus exclusively on ancient texts and the world that produced them, refraining from engaging with the implications of their work for contemporary religious life. James L. Kugel has never been one of those scholars.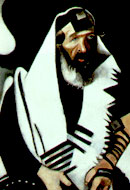 Three Blessings
Wednesday, March 23, 2011 by
Yehudah Mirsky
| Jewish Ideas Daily » Daily Features
The Jewish prayer book (siddur) is thick with texts: blessings, thanksgivings, and petitions, instructions, theological claims, and historical memories. Some traditional texts bear especially outsized burdens. In this respect, few can rival three lines that begin "Blessed are you O God, King of the Universe, Who has not made me . . . " and conclude, respectively, "a goy [Gentile]," "a slave," and "a woman."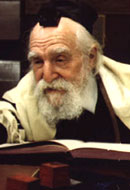 Halakhah for Americans
Friday, March 18, 2011 by
Elli Fischer
| Jewish Ideas Daily » Daily Features
Asked in a 1975 New York Times interview how he had acquired his standing as America's most trusted authority in Jewish religious law (halakhah), Rabbi Moshe Feinstein (1895-1986) replied: ''If people see that one answer is good and another answer is good, gradually you will be accepted."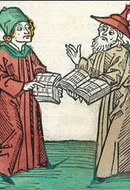 Jewish-Christian Dialogue Today
Monday, February 21, 2011 by
Yehudah Mirsky
| Jewish Ideas Daily » Daily Features
How do today's Jews and Christians encounter one another? The most obvious way is in the countless interactions of Jewish and Christian colleagues and acquaintances in a host of daily settings, including exchanges on their respective religious attitudes and experiences.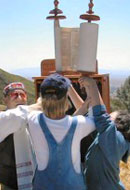 Spirituality Lite
Tuesday, February 15, 2011 by
Aryeh Tepper
| Jewish Ideas Daily » Daily Features
A simple truth lurks behind the rise of "post-denominationalism" in Jewish religious life. It is that increasing numbers of Jews are becoming less interested in defining what Judaism means than in sampling aspects of the Jewish tradition that seem to promise spiritual vitality.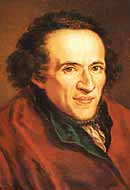 Whatever Happened to Moses Mendelssohn?
Monday, December 6, 2010 by
Allan Nadler
| Jewish Ideas Daily » Daily Features
The great German-Jewish philosopher Moses Mendelssohn (1729–1781) was and remains a perplexing, rather sad, enigma.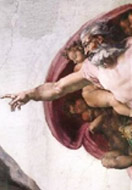 The God of the Kabbalists
Wednesday, September 29, 2010 by
Yehudah Mirsky
| Jewish Ideas Daily » Daily Features
Judaism is often thought of, with justice, as a religion in which faith and dogma take a back seat to behavior and action. Yet the library of Jewish theology is rich—or at least it once was. For many religious Jews today, the multiple dislocations of the last few centuries have left a void where God used to be. Increasingly, though, and not a little surprisingly, that void is being filled by sophisticated theological works informed by the seemingly obscure and fantastic doctrines of Kabbalah, the Jewish mystical tradition.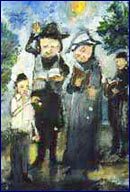 Repentance = Freedom?
Thursday, September 2, 2010 by
Yehudah Mirsky
| Jewish Ideas Daily » Daily Features
In the thick of the month of Ellul, nearing Rosh Hashanah, penitence is or should be in the air. Also recently marked was the 75th yahrzeit of the great mystic, jurist, and theologian Abraham Isaac Kook (1865-1935).  As it turns out, Kook's  teachings on the meaning of repentance are among his most striking, stamped with his distinctive mix of piety and audacity. In his eyes, teshuvah, generally translated as "repentance" but literally and more powerfully "return," signifies not only a deepened and renewed commitment to religion and commandments but, paradoxically, nothing less than a new birth of freedom.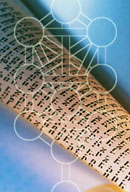 Kabbalah and its Discontents
Friday, August 6, 2010 by
Aryeh Tepper
| Jewish Ideas Daily » Daily Features
Aside from a small circle of students and admirers, Rabbi Yehuda Ashlag was an unknown figure at his death in 1954. Today, religious schools and New Age "educational centers" around the world are actively spreading his ideas, and his writings are being analyzed by professors and graduate students. After spending an hour in the rabbi's stone mausoleum, the pop-diva Madonna emerged with tears in her eyes. Who was this person to whom scores of pious (and impious) Jews and non-Jews are turning for inspiration?