Ghetto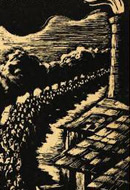 Speaking What Must Be Spoken
Thursday, February 14, 2013 by
Diane Cole
| Jewish Ideas Daily » Daily Features
The sheer number of books on the Holocaust has long demanded a guide to Holocaust literature that would be as accessible as it was comprehensive and scholarly.  Now we have one.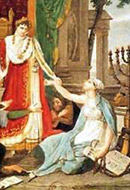 Leaving the Ghetto
Friday, February 8, 2013 by
Jacob Katz
| Jewish Ideas Daily » Daily Features
"Was there any possibility," asks Jacob Katz in this 1996 Commentary essay, "that the Jews collectively might have been accepted in Europe on their own terms—that is, as a community, with a religion opposed to Christianity?"