Freedom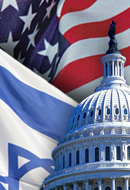 AIPAC and the Secret Worlds of Peoplehood
Tuesday, March 12, 2013 by
Alex Joffe
| Jewish Ideas Daily » Daily Features
No cause, force or organization, brings Americans, primarily Jews but also Christians, together like the cause of Israel as managed by AIPAC.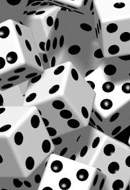 Who Says There Are No Coincidences?
Wednesday, March 6, 2013 by
David Glasner
| Jewish Ideas Daily » Daily Features
In certain Orthodox circles, the idea that there are no coincidences has become a principle of faith.  But it contradicts a more fundamental Jewish doctrine: human free will.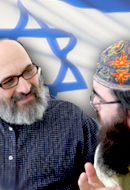 Who's Sadat? Or, Defining Israel Literacy Upward
Monday, March 4, 2013 by
David B. Starr
| Jewish Ideas Daily » Daily Features
American Jewry is becoming less and less well informed about Zionism and Israel.  Can anything be done to reverse this decline?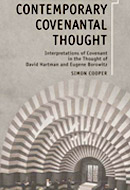 The Covenantal Thought of David Hartman
Thursday, February 21, 2013 by
Ari Ackerman
| Jewish Ideas Daily » Daily Features
By treating the covenant between God and the Jewish people as a partnership, David Hartman found room for autonomy alongside halakhic observance.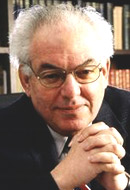 Theology, Identity, and Covenant
Friday, February 15, 2013 by
David Hartman
| Jewish Ideas Daily » Daily Features
David Hartman, who passed away on Sunday, was among the foremost Jewish theologians of his generation. Here, we reprint some of his thoughts on God and the Jewish people.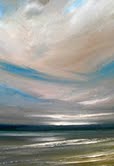 The Month of Return
The Jewish month of Av will soon become Ellul, and mourning for the destruction of the Temples will give way to repentance for our sins.  It is time for introspection; and, as we contemplate our relationships with others and with the Divine, questions about penitence, forgiveness, change, and mortality itself inevitably arise.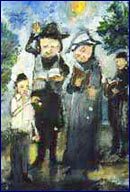 Repentance = Freedom?
Thursday, September 2, 2010 by
Yehudah Mirsky
| Jewish Ideas Daily » Daily Features
In the thick of the month of Ellul, nearing Rosh Hashanah, penitence is or should be in the air. Also recently marked was the 75th yahrzeit of the great mystic, jurist, and theologian Abraham Isaac Kook (1865-1935).  As it turns out, Kook's  teachings on the meaning of repentance are among his most striking, stamped with his distinctive mix of piety and audacity. In his eyes, teshuvah, generally translated as "repentance" but literally and more powerfully "return," signifies not only a deepened and renewed commitment to religion and commandments but, paradoxically, nothing less than a new birth of freedom.