France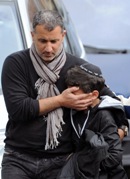 You Only Live Twice
European Judaism looks healthy, and secure. And yet, the majority of European Jews, seconded by many Jewish and non-Jewish experts, insist that catastrophe may lie ahead. Read in full on Mosaic.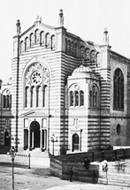 The Jewish Egyptian Revival
Passover marks the day on which God liberated the Israelites from Pharaoh's rule.   But three millennia after the Exodus, emancipated Jews expressed their national identity by building synagogues in the Pharaonic style.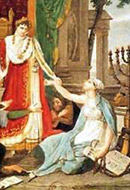 Leaving the Ghetto
Friday, February 8, 2013 by
Jacob Katz
| Jewish Ideas Daily » Daily Features
"Was there any possibility," asks Jacob Katz in this 1996 Commentary essay, "that the Jews collectively might have been accepted in Europe on their own terms—that is, as a community, with a religion opposed to Christianity?"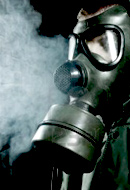 Chemical Warfare in the Middle East: A Brief History
Thursday, December 13, 2012 by
Alex Joffe
| Jewish Ideas Daily » Daily Features
At this time of Hanukkah's memories of Syrian tyrants past, the Syrian tyrant present, Bashar al-Assad, has reportedly assembled chemical weapons for use against the rebellion.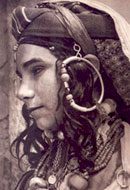 The Last Berber Jews
As a child, the French filmmaker Kamal Hachkar learned the Berber language from his grandparents in Tinghir, a Berber oasis city east of the Atlas Mountains in Morocco.  As an adult he discovered that the now exclusively Muslim town once had a substantial Jewish community.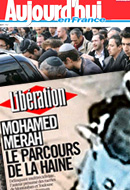 French Lessons
Wednesday, March 28, 2012 by
Simon Gordon
| Jewish Ideas Daily » Daily Features
The saga that captured headlines around the world last week came to an end when Mohamed Merah—who had murdered four people, including three children, at the Ozer Hatorah Jewish school in Toulouse, France—was shot dead by French police. Before his death, Merah told police negotiators that he was a member of al-Qaeda.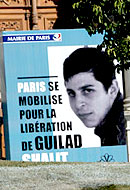 Shalit: The French Connection
Wednesday, October 26, 2011 by
Simon Gordon
| Jewish Ideas Daily » Daily Features
When Gilad Shalit was released on October 17, Israel was not the only country to welcome the liberation of one of its citizens. Although Shalit was born and raised in Israel, he also holds French citizenship, through his grandmother.