First Amendment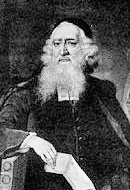 Why America Has No Chief Rabbi
Wednesday, January 23, 2013 by
Jonathan D. Sarna
| Jewish Ideas Daily » Daily Features
Just as America introduced free-market capitalism into the economy, so it created a free market in religion.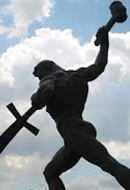 Gun Control, Halakhah, and History: Further Thoughts
Tuesday, January 22, 2013 by
Shlomo M. Brody
| Jewish Ideas Daily » Daily Features
While the use of weaponry is at times morally necessary, the glorification of weaponry is foreign to Jewish thought.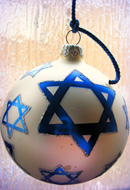 'Twas the Day After Christmas . . .
Wednesday, December 26, 2012 by
Ethan Schwartz
| Jewish Ideas Daily » Daily Features
Joshua Eli Plaut's new book, A Kosher Christmas: 'Tis the Season to Be Jewish, fails to recognize that in subverting Christmas, American Jews have promoted their own assimilation.
Editors' Picks
The Inscrutable Americans
Peter Berger
,
American Interest
. America is the West's most religious country—but has the strictest separation between church and state.  No wonder foreigners are puzzled by the vagaries of American religion.