Fiction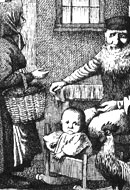 Sendak's Chelm
After the publication of Where the Wild Things Are established Maurice Sendak as a force to be reckoned with in children's literature, he had the opportunity to illustrate Isaac Bashevis Singer's first children's book, Zlateh the Goat and Other Stories.
Good Girl Gone Bad
Monday, October 18, 2010 by
Margot Lurie
| Jewish Ideas Daily » Daily Features
Fifty-five years ago, a star was born: plucky, lucky Marjorie Morningstar, the "American Everygirl who happens to be Jewish." At least, that's how Time described her. Today, depending on whom you ask, Herman Wouk's 1955 novel, Marjorie Morningstar, is either the story of the romantic awakening of a blue-eyed Jewish beauty or a cautionary tale about what happens when you stray too far from your origins.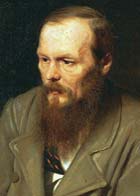 Was Dostoevsky a Scoundrel?
The Russian novelist Fyodor Dostoevsky (1821–1881), rightly known as a peerless master of psychological fiction, a fierce anti-socialist polemicist, an anti-romantic with a pulsingly romantic commitment to prophetic religion, and a dramatist of moral ideas without compare since the English poet John Milton, also happened to harbor an ugly fixation on the Jews.