Family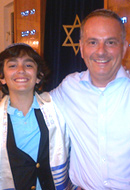 Return to Fulda
Once my son Harry's bar mitzvah teacher told him he was ready to read Torah and Haftarah fluently anywhere in the world, Harry decided that after his bar mitzvah in Washington, D.C. he would have a second bar mitzvah in Fulda, Germany.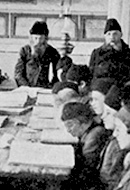 Yeshiva Revolution
Friday, September 7, 2012 by
Yoel Finkelman
| Jewish Ideas Daily » Daily Features
Shaul Stampfer, one of Israel's foremost experts on Eastern European Jewry, is the most unlikely of iconoclasts.  A thin, quiet, unassuming man, he gives the impression that he would have been happy as a simple melamed (elementary school teacher) in the shtetls he describes.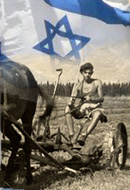 The Road Not Taken
Friday, August 24, 2012 by
Johanna Kaplan
| Jewish Ideas Daily » Daily Features
In my unusually large, far-flung, contentious, loopy contingent of maternal first cousins, the quandary of aliyah, or not, at one time or another, has possessed—pierced—nearly all of us.  And this is so despite the great divergence in our ages, interests, temperaments . . .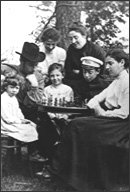 Tradition and Its Discontents
Wednesday, July 7, 2010 by
Yehudah Mirsky
| Jewish Ideas Daily » Daily Features
Judaism teaches the unity of body and soul. The soul has received most of the ink, but in recent decades historians have made an effort to give the body its say by uncovering and interpreting the material circumstances that, together with the learning and the spirituality, have comprised the weave of Jewish life. Prominent among these historians is the Hebrew University's Shaul Stampfer, whose new book, Families, Rabbis, and Education, explores the diverse currents coursing through the nineteenth-century Jewish heartlands of Eastern Europe.