Faith & People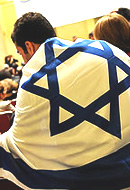 At Last, Zion
Milan Kundera once defined a small nation as "one whose very existence may be put in question at any moment; a small nation can disappear, and it knows it."  Israel is a small country. This is not to say that extinction is its fate. Only that it can be.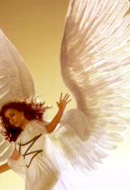 "I, and Not an Angel"
Thursday, September 20, 2012 by
Shlomo M. Brody
| Jewish Ideas Daily » Daily Features
"Warning: The Following Prayer May Be Dangerous to Your Spiritual Health.  Recite with Caution."  When was the last time you saw this kind of warning in a prayer book? Yet in most Ashkenazic S'lihot prayer books, that is the message that actually accompanies one of the hymns.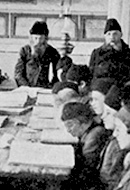 Yeshiva Revolution
Friday, September 7, 2012 by
Yoel Finkelman
| Jewish Ideas Daily » Daily Features
Shaul Stampfer, one of Israel's foremost experts on Eastern European Jewry, is the most unlikely of iconoclasts.  A thin, quiet, unassuming man, he gives the impression that he would have been happy as a simple melamed (elementary school teacher) in the shtetls he describes.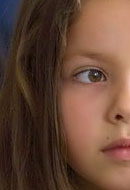 Are Day School Vouchers the Answer?
Tuesday, August 28, 2012 by
Moshe Sokolow
| Jewish Ideas Daily » Daily Features
Is Jewish education a parental or communal responsibility?  The privately funded heder, with its melamed, or tutor, emphasizes the parental aspect.  The publicly maintained talmud torah, or congregational school, emphasizes the communal obligation.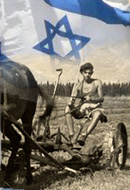 The Road Not Taken
Friday, August 24, 2012 by
Johanna Kaplan
| Jewish Ideas Daily » Daily Features
In my unusually large, far-flung, contentious, loopy contingent of maternal first cousins, the quandary of aliyah, or not, at one time or another, has possessed—pierced—nearly all of us.  And this is so despite the great divergence in our ages, interests, temperaments . . .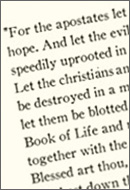 Do Jews Curse Christians?
Tuesday, July 17, 2012 by
Allan Nadler
| Jewish Ideas Daily » Daily Features
The patristic authority Jerome complained bitterly about the Jews' condemnation of notsrim (believers in Jesus, "the Nazarite"), in the benediction of the daily Amidah known as Birkat ha-Minim: "three times a day in all their synagogues they anathemize the Christian name."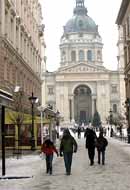 Danube Blues
Thursday, July 12, 2012 by
Elliot Jager
| Jewish Ideas Daily » Daily Features
"Be sure not to wear a kippah on the street," a veteran Hungarian-Israeli businessman cautioned as we disembarked at Budapest's Ferihegy Airport.  With public opinion surveys showing it to be among the most anti-Semitic countries in Europe, I took warnings to be Jewishly discreet to heart throughout our visit to the Hungarian capital.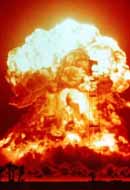 The End is Nigh
Friday, July 6, 2012 by
Allan Arkush
| Jewish Ideas Daily » Daily Features
Richard Landes tells us on the very first page of Heaven on Earth: The Varieties of the Millennial Experience that he isn't going to confine himself to the usual suspects.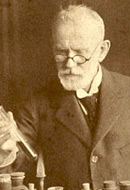 When Jews Became Doctors
Friday, June 22, 2012 by
Jacob Friedman
| Jewish Ideas Daily » Daily Features
The study of medicine has fascinated the Jewish imagination for centuries, from the mysterious remedies of the Talmud to the medieval medical practice of Maimonides and the modern age of my-son-the-doctor​ bragging rights.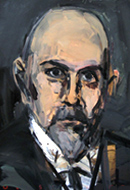 Killing Rathenau
Wednesday, June 20, 2012 by
Carole Fink
| Jewish Ideas Daily » Daily Features
Walther Rathenau was neither a typical German Jew nor a traditional German statesman. Born into a wealthy industrialist family that had disowned its Jewish beliefs and practices and gaining political office late in life, Rathenau was the quintessential outsider.