Ezer Weizman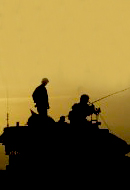 The Soul of the Sabra
Thursday, September 6, 2012 by
Allan Arkush
| Jewish Ideas Daily » Daily Features
For those who have been taught—by Peter Beinart or some other recent chronicler of Israel's history—that Zionism only began to go awry after 1967, Patrick Tyler's new book might come as a shock.  Israel's aggressive territorial ambitions didn't emerge after the Six-Day War, Tyler argues, but antedated that (to his mind) avoidable conflict by more than a decade.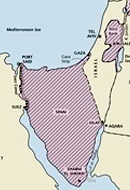 On the Eve of the Six-Day War
Forty-five years ago today, on June 4, 1967, Israel and the Jewish world were in suspense. Today, we recall the Six-Day War as a stunning martial victory by the Jewish state; but on the war's eve, this outcome was wholly unforeseeable. Indeed, the odds appeared firmly stacked against Israel.
Editors' Picks
1979: What Are the Settlements For?
Yaacov Lozowick
,
Israel State Archives
. Minutes of Israeli cabinet meetings from October 1979 reveal a dispute between Ariel Sharon and Ezer Weizman as to whether West Bank settlements were a security necessity or a liability.