Exile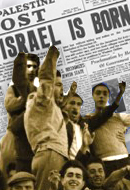 The New Rosh Hashanah
Wednesday, April 17, 2013 by
Elli Fischer
| Jewish Ideas Daily » Daily Features
The Jewish New Year is characterized by an uneasy combination of stock-taking and solemn celebration.  Yom Ha'atzma'ut, as the birthday of the Jewish state, is beginning to acquire a similar character.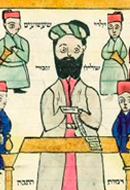 Go to Ammon and Moab
Monday, February 25, 2013 by
Daniel Gordis
| Jewish Ideas Daily » Daily Features
Imagining themselves to be the wise men consulted on Vashti's fate, the Rabbis deferred to the Jews' enemies, saying, "from the day when we were exiled from our land, wisdom has been taken from us."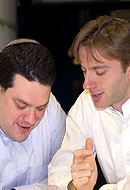 If I Forget Thee?
Tuesday, January 15, 2013 by
Allan Arkush
| Jewish Ideas Daily » Daily Features
As a recent seminar at New York's Mechon Hadar testified, throughout Jewish tradition, everyone—even the anti-Zionists—recognizes that the Land of Israel has more sanctity than any other place.  But what follows from that?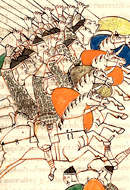 The First War of National Liberation
The Maccabees' revolt can lay claim to being the first war of national liberation.  Reprinted here is Diana Muir Appelbaum's account of why the Book of Maccabees is so modern and so dangerous.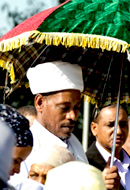 The Sigd Festival Comes Home to Jerusalem
Wednesday, December 5, 2012 by
Shai Afsai
| Jewish Ideas Daily » Daily Features
On the Sigd, Ethiopian Jews would walk to a mountaintop and pray to return to Jerusalem.  Now they are in Jerusalem, and the Sigd is a national holiday in Israel.