Evangelical Christians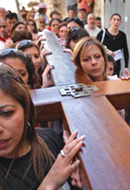 Christianity: Good for the Jews?
Friday, May 24, 2013 by
Elliot Jager
| Jewish Ideas Daily » Daily Features
Examining the state of contemporary Christendom in an article first published January 5, 2012, Elliot Jager asks whether Jews have an interest in seeing Christianity thrive—and answers yes.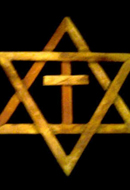 The Outstretched Hand
Wednesday, April 10, 2013 by
Motti Inbari
| Jewish Ideas Daily » Daily Features
My family and I celebrated Passover in Lumberton, North Carolina. We are the only Israelis in town and, as far as I know, the only Jews.  But it's not as lonely as it might sound, thanks to our Evangelical Christian neighbors.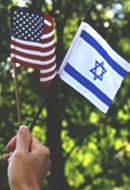 Going the Distance
Friday, April 27, 2012 by
Yehudah Mirsky
| Jewish Ideas Daily » Daily Features
Israel is a nation-state. In contrast, Diaspora Jewry—in particular, American Jewry—is a network of voluntary communities, constituting not just different structures but different life-worlds. While it is usually taken for granted that nation-states and their respective diasporas will grow apart, with Jews the issue is hotly debated.
Editors' Picks
The Embrace of the Evangelicals
Maud Newton
,
New York Times
. Christian bar mitzvahs, Christian prayer shawls, Christian support for Israel—should Jews be mistrustful and offended?  Or should they welcome the new evangelical reality?