European Union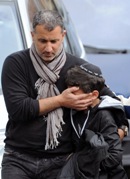 You Only Live Twice
European Judaism looks healthy, and secure. And yet, the majority of European Jews, seconded by many Jewish and non-Jewish experts, insist that catastrophe may lie ahead. Read in full on Mosaic.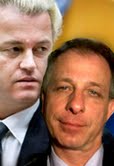 Lambs to the Slaughter
Wednesday, August 22, 2012 by
Ben Cohen
| Jewish Ideas Daily » Daily Features
Last week, the normally cautious Jewish community of Amsterdam took the unusual step of describing a member of the Dutch parliament as a "serious danger to Jews in the Netherlands and consequently Europe as a whole."