Ethiopia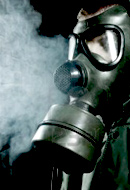 Chemical Warfare in the Middle East: A Brief History
Thursday, December 13, 2012 by
Alex Joffe
| Jewish Ideas Daily » Daily Features
At this time of Hanukkah's memories of Syrian tyrants past, the Syrian tyrant present, Bashar al-Assad, has reportedly assembled chemical weapons for use against the rebellion.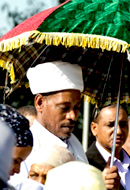 The Sigd Festival Comes Home to Jerusalem
Wednesday, December 5, 2012 by
Shai Afsai
| Jewish Ideas Daily » Daily Features
On the Sigd, Ethiopian Jews would walk to a mountaintop and pray to return to Jerusalem.  Now they are in Jerusalem, and the Sigd is a national holiday in Israel.
Editors' Picks
Crying Foul Over Contraception
Tamar Sternthal
,
Algemeiner
. Newspapers around the world
have claimed that Israel forcibly gave contraception to Ethiopian women making aliyah.  But the evidence does not support the accusation.