Espionage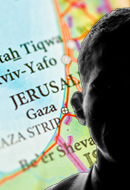 Israel's Friends in Gaza
Thursday, November 29, 2012 by
Alex Joffe
| Jewish Ideas Daily » Daily Features
Hamas was quick to declare victory in the latest conflict with Israel.   A closer look at the price it paid in terms of personnel and equipment shows that its bravado was false.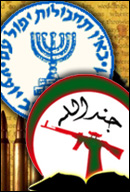 Our Defenders at the CIA
Wednesday, January 18, 2012 by
Jonathan Neumann
| Jewish Ideas Daily » Daily Features
News flash: Top-secret intelligence memos written during the last years of the Bush administration describe covert activities—in intelligence parlance, a "false flag" operation—by Israeli Mossad officers, posing as American CIA agents.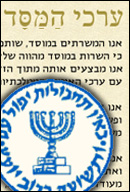 The Mossad
Tuesday, July 6, 2010 by
Elliot Jager
| Jewish Ideas Daily » Daily Features
Last week, Israel successfully deployed its fourth orbiting spy satellite, hailed by the country's intelligence community as delivering better than expected surveillance of "areas of interest." At the same time, Israel's human-intelligence apparatus, essential as ever to the Jewish state's survival, has come under severe criticism for two of its recent missions: the presumed liquidation of the senior Hamas operative Mahmoud Mabhouh in Dubai and the ill-prepared interdiction of the Gaza-bound Turkish flotilla. Meanwhile, Lebanese authorities continue to sweep up reputed Israeli agents for spying on Hizballah.