Episcopal Church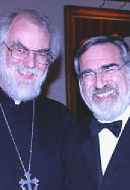 The Chief Rabbi of Canterbury
Monday, December 24, 2012 by
Simon Gordon
| Jewish Ideas Daily » Daily Features
With his public defense of religion, the outgoing Chief Rabbi, Lord Jonathan Sacks, has fulfilled an important role within British society—just not the one he was appointed to perform.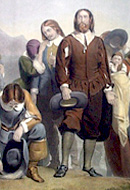 America's Religious Left
Monday, November 19, 2012 by
Jonathan Neumann
| Jewish Ideas Daily » Daily Features
Since the rise of the Religious Right, many people have associated American religion with political and cultural conservatism. Historically, however, American religion has been at least as liberal as conservative.