Ephraim Mirvis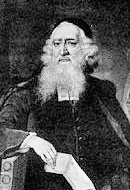 Why America Has No Chief Rabbi
Wednesday, January 23, 2013 by
Jonathan D. Sarna
| Jewish Ideas Daily » Daily Features
Just as America introduced free-market capitalism into the economy, so it created a free market in religion.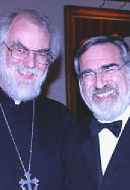 The Chief Rabbi of Canterbury
Monday, December 24, 2012 by
Simon Gordon
| Jewish Ideas Daily » Daily Features
With his public defense of religion, the outgoing Chief Rabbi, Lord Jonathan Sacks, has fulfilled an important role within British society—just not the one he was appointed to perform. 
Editors' Picks
A Safe Pair of Hands
Jeremy Rosen
,
Algemeiner
. Ephraim Mirvis is a good pastoral leader.  But his appointment as Chief Rabbi in the U.K. testifies to the unwillingness of Britain's centrist Orthodoxy to challenge Haredi authority.