Election 2012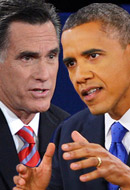 The Jewish Vote, Once and Future
Tuesday, November 6, 2012 | Jewish Ideas Daily » Daily Features
This Election Day reminds us, yet again, of the paradox of the "Jewish vote" in American politics.  Here is a series of varied snapshots of the Jewish vote as it has looked to different writers for Jewish Ideas Daily over the past two years.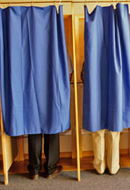 The Jewish Vote, 2012
Thursday, September 27, 2012 by
Michael Barone
| Jewish Ideas Daily » Daily Features
The Jewish vote, once pivotal in American politics, is still important, though not as much as it was seven decades ago.  Back in the 1940s, Jews cast four percent of the votes in America, twice the percentage they do today.  And they cast a much larger share in the state of New York.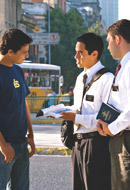 Do Jews Have a Mormon Problem?
Wednesday, February 22, 2012 by
Elliot Jager
| Jewish Ideas Daily » Daily Features
The religious values of presidents seldom satisfactorily explain their attitudes toward the Jews. Franklin Roosevelt's Episcopalian faith could not have foretold his hard-hearted policies during the Holocaust.  Harry Truman and Jimmy Carter, both Baptists, went in opposite directions.