economics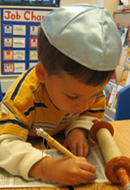 The Moral Costs of Jewish Day School
Monday, May 20, 2013 by
Aryeh Klapper
| Jewish Ideas Daily » Daily Features
As Jewish Ideas Daily nears its re-launch, we look back at some of our highlights over the last three-and-a-half years—beginning with Aryeh Klapper's day-school proposal, first published May 14, 2012.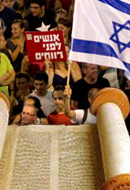 God the Economist
Monday, May 13, 2013 by
Joshua Berman
| Jewish Ideas Daily » Daily Features
The Occupy rallies of 2011 were the largest Israel has ever seen.  As I looked at the young couples in Tel Aviv protesting the inaccessibility of housing they could call their own, I thought of the land tenure reforms of Leviticus.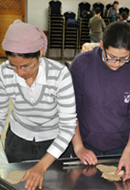 Fresh-Baked Matzah and the Spirit of Capitalism
Tuesday, March 19, 2013 by
Yoel Finkelman
| Jewish Ideas Daily » Daily Features
Small-scale matzah bakeries in Israel are enabling people to fulfil the mitzvah of baking matzah—and strengthening communities.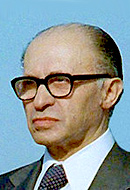 The Peacemaker
Monday, November 26, 2012 by
Seth Lipsky
| Jewish Ideas Daily » Daily Features
About Menachem Begin the thing that I remember most was the way he talked.  Begin wouldn't say that he was born on the eve of the First World War; he'd say, as he did when a group of us from the Wall Street Journal interviewed him in 1981, that he was born "into" World War I.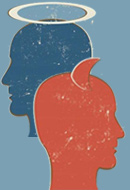 One-Step Ethics
Wednesday, October 17, 2012 by
Gil Student
| Jewish Ideas Daily » Daily Features
For 13 years in the New York Times Magazine, Randy Cohen's weekly column, "The Ethicist," posed and answered ethical questions from readers. I turned to the book for a summation of his ethical sensibility—and found evidence of both his decency and the limits of his secular approach, which in turn highlight a danger society currently faces.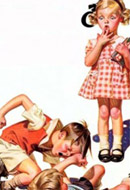 More Expensive by the Dozen
Thursday, October 11, 2012 by
Dara Horn
| Jewish Ideas Daily » Daily Features
A hundred years ago, industrial efficiency expert Frank Gilbreth, Jr. claimed that children were "cheaper by the dozen."  Recently the economist Bryan Caplan made the modern version of the self-interested argument for producing more offspring.  In an exclusive feature from the current issue of the Jewish Review of Books, novelist Dara Horn elegantly begs to differ.  —The Editors