Deuteronomy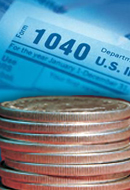 Tithing and Taxes
Friday, April 12, 2013 by
Shlomo M. Brody
| Jewish Ideas Daily » Daily Features
A significant proportion of tax revenue is used for charitable purposes: food stamps, Social Security, housing assistance, public healthcare.  May Jews therefore count tax payments as charitable contributions?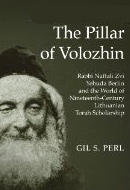 A Pillar with a Past
Gil S. Perl's The Pillar of Volozhin sheds light on the Netziv, one of Lithuanian Jewry's greatest leaders, whose own intellectual development is reflected throughout the yeshiva world today.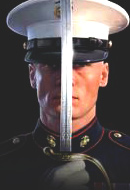 Clothes Make the Man
Friday, December 7, 2012 by
Chaim Saiman
| Jewish Ideas Daily » Daily Features
The recent daf yomi Shabbat 63 appears to present just the technicalities of what can and cannot be transported on Shabbat.  Yet it is simultaneously an exploration of war, peace, and the nature of manhood.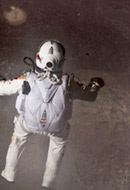 Did Red Bull Stratos Break a Halakhic Barrier?
Friday, November 2, 2012 by
Shlomo M. Brody
| Jewish Ideas Daily » Daily Features
Not long ago, much of the world watched as Austrian skydiver Felix Baumgartner jumped to earth in a record-setting free fall that broke the sound barrier.
V'zot Hab'rakhah: Where the Bodies are Buried
The strange and confusing name of the place where Moses was buried. (Click here for source sheet.) Download | Duration: 00:10:18
Ha'azinu: Nobodaddy
So you're worshipping an un-god? Then God will get Himself an un-people. (But what is that?) (Click here for source sheet.) Download | Duration: 00:11:10
Vayelekh: God's Witness
Moses writes down a poem to be God's witness against the Israelites—or is he writing down the entire Torah? With a bonus from Joshua 1. (Click here for source sheet.) Download | Duration: 00:11:22
Ki Tavo: Conceptual Chronology
Mysteriously, the Israelites are exiled in the middle of Deuteronomy 28 but are still in their land as the chapter goes on. Is the Torah always written in chronological order? We'll let Nahmanides and Abarbanel tackle this problem. (Click here for source sheet.) Download | Duration: 00:12:08
Ki Teitzei: Man and the Land
When Achilles drags Hector's body behind his chariot, Apollo says, "He does dishonor to the dumb earth." Deuteronomy expresses a similar sentiment. (Click here for source sheet.) Download | Duration: 00:10:54
Shoftim: Bloodshed
The case of the "Priests and Elders Murder Mystery." (Click here for source sheet.) Download | Duration: 00:10:46