Dead Sea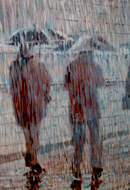 When Prayers for Rain are Answered
Friday, January 11, 2013 by
Alex Joffe
| Jewish Ideas Daily » Daily Features
Israel is, in most minds, an arid land bereft of water, not cursed with its superabundance.  But a look at geography and history suggests otherwise.
Nitzavim: The Quad Cities of Sin
Everyone knows about Sodom and Gomorrah—but what were Admah and Zeboiim? (Click here for source sheet.) Download | Duration: 00:11:44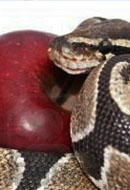 Sin, Sin, Sin
Wednesday, August 29, 2012 by
Lawrence Grossman
| Jewish Ideas Daily » Daily Features
In the current Hebrew month of repentance, it's hard not to notice that we live in a culture that takes sin far less seriously than it used to. The formula "mistakes were made" has largely replaced the admission of personal responsibility.