David Stav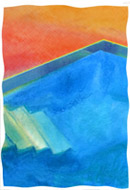 Opening the Gates of Judaism
Wednesday, February 20, 2013 by
Motti Inbari
| Jewish Ideas Daily » Daily Features
Given the demographic and spiritual decline among "biological" Jews in America, if we want to keep Judaism alive, we must do something that we haven't done for 2000 years: proselytize.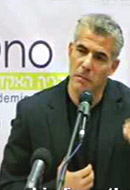 Yair Lapid's Religion
Tuesday, February 19, 2013 by
Elli Fischer
| Jewish Ideas Daily » Daily Features
In a speech to haredi students last year, Yair Lapid advocated a shared public sphere in Israel that is neutral on questions of religion.  Does he now have the chance to implement his vision?
Editors' Picks
Israel's Other Election
Yehuda Schlesinger
,
Israel Hayom
. The campaign is on for the election of Israel's next Ashkenazi Chief Rabbi.  Religious Zionist candidate, David Stav, warns that a haredi victory would see Israel "torn to shreds."
An Israeli Spring?
Yair Rosenberg
,
Tablet
. Will the next Knesset session provide the moment when religious Zionists wrest control of Israel's Chief Rabbinate from the ultra-Orthodox?