Daniel Gordis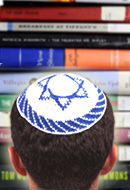 2012: A Year in Books
Wednesday, January 2, 2013 by
D. G. Myers
| Jewish Ideas Daily » Daily Features
Books are dying—everyone says so—but you couldn't prove it by the Jews. 2012 was a very good year for Jewish books: here are the best 40.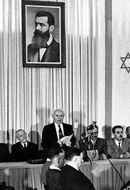 In Defense of the Nation-State
Daniel Gordis wants you to know that if you want tolerance, diversity and freedom, you should work for Zionism.  In his new book, Gordis weaves the work of political theorists and historians into a compelling case for the nation-state in general and Israel in particular.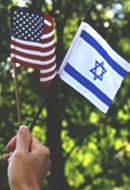 Going the Distance
Friday, April 27, 2012 by
Yehudah Mirsky
| Jewish Ideas Daily » Daily Features
Israel is a nation-state. In contrast, Diaspora Jewry—in particular, American Jewry—is a network of voluntary communities, constituting not just different structures but different life-worlds. While it is usually taken for granted that nation-states and their respective diasporas will grow apart, with Jews the issue is hotly debated.