Current Research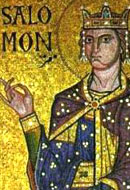 Seeking Solomon
For traditionalists, the biography of King Solomon is enshrined in the Bible, in the narrative accounts in the books of Kings and Chronicles. The son of King David, who spent his career battling Israel's enemies, Solomon is depicted as ushering in an era of peace and prosperity. Yet the Bible also relates that Solomon took numerous foreign wives and concubines—one thousand in total—who led him to worship foreign gods and build shrines for their service.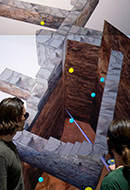 Science, Faith, and Biblical Archeology
Monday, January 17, 2011 by
Alex Joffe
| Jewish Ideas Daily » Daily Features
Biblical archeology was born out of twinned desires: to "illuminate" the world of the Bible and, ultimately, to prove the truth of the Word.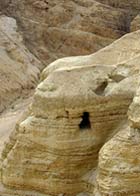 A Dead Issue?
Monday, February 15, 2010 by
Elli Fischer
| Jewish Ideas Daily » Daily Features
Since the electrifying discovery of the Dead Sea Scrolls at Qumran in the late 1940's, the scholarly consensus has been that they were produced by the Essenes, a small Second Temple-era Jewish sect known to us from Josephus. Last year, a book by Rachel Elior, Memory and Oblivion: The Secret of the Dead Sea Scrolls (Hebrew), upended this seemingly settled issue by contending that, in fact, the Essenes never existed. Elior's revolutionary thesis, argued with force and stridency, has been discussed in major mainstream publications from Israeli newspapers to Time magazine. But the controversy, and clashing assessments of her achievement as a historian, have...