Crusades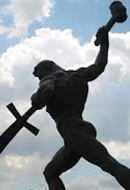 Gun Control, Halakhah, and History: Further Thoughts
Tuesday, January 22, 2013 by
Shlomo M. Brody
| Jewish Ideas Daily » Daily Features
While the use of weaponry is at times morally necessary, the glorification of weaponry is foreign to Jewish thought.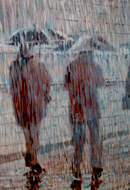 When Prayers for Rain are Answered
Friday, January 11, 2013 by
Alex Joffe
| Jewish Ideas Daily » Daily Features
Israel is, in most minds, an arid land bereft of water, not cursed with its superabundance.  But a look at geography and history suggests otherwise.