Creation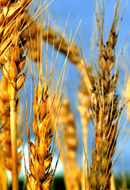 Was the Torah Really Given on Shavuot?
Tuesday, May 14, 2013 by
David Glasner
| Jewish Ideas Daily » Daily Features
In Jewish tradition, the holiday of Shavuot is said to commemorate the giving of the Torah at Sinai.  But, as the Talmud often asks, mena hani mili, how do we know this?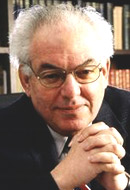 Theology, Identity, and Covenant
Friday, February 15, 2013 by
David Hartman
| Jewish Ideas Daily » Daily Features
David Hartman, who passed away on Sunday, was among the foremost Jewish theologians of his generation. Here, we reprint some of his thoughts on God and the Jewish people.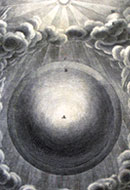 Disturbing the Universe
Wednesday, June 27, 2012 by
Daniel C. Matt
| Jewish Ideas Daily » Daily Features
Today, in an exclusive preview from the new issue of the Jewish Review of Books, preeminent Kabbalah scholar Daniel Matt steps away from his Zohar translation for the first time in years to review Lawrence Krauss's New Atheist account of the Big Bang and Alan Lightman's quirky novel about creation. Special to Jewish Ideas Daily readers: Click here to receive a free copy of the whole summer issue!
Editors' Picks
Original Dialectic
Alan Brill
,
Kavvanah
. Unlike most Jewish thinkers, Rabbi Joseph B. Soloveitchik acknowledged the doctrine of Original Sin—but argued that it did not corrupt man, but split him in two.
Darkness on the Deep
Philologos
,
Forward
. "Is Genesis's description of the universe at its inception, before the creation of light, a radically reimagined, reworked and de-mythologized rendering of the Babylonian legend?"