Conversion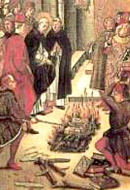 Sympathy for the Devil
Monday, May 23, 2011 by
Allan Nadler
| Jewish Ideas Daily » Daily Features
Occupying a place of particular infamy in Jewish collective memory is an 18th-century serial apostate, sexual deviant, messianic pretender, and chameleonic charlatan. His name was Jacob Frank.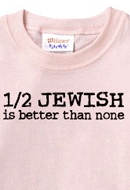 Identity = ?
Thursday, March 10, 2011 by
Yehudah Mirsky
| Jewish Ideas Daily » Daily Features
In discussions of that elusive entity known as "Jewishness," few terms have become so ubiquitous, and as a consequence so elusive, as "Jewish identity." The phrase regularly serves as the name of a communal dream: the wished-for end product that vast apparatuses of education, institution-building, and programming aim to instill and perpetuate. But what is it?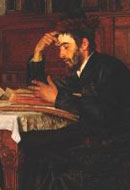 Skeletons in the Closet of Hasidism
Popular demands for transparency in our institutions and the availability of technological means to achieve it have made it hard to keep secrets. This has affected the conduct not only of government and business but also of religion.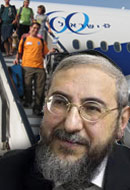 The Seed of Israel
Wednesday, January 26, 2011 by
Aryeh Tepper
| Jewish Ideas Daily » Daily Features
Until modern times, the boundaries of Jewish identity were cut and dried. If you were born to a Jewish mother, or if you were a convert according to Jewish religious law (halakhah), you were Jewish. If not, you weren't.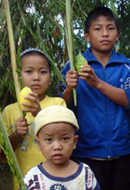 Lost & Found
Tuesday, January 4, 2011 by
Aryeh Tepper
| Jewish Ideas Daily » Daily Features
In 1974, a strange letter from northeastern India landed on the desk of Israel's then Prime Minister Golda Meir. It was sent by a group of Indians claiming to be descendants of the biblical tribe of Menashe.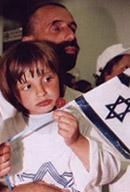 The Conversion Conundrum
Monday, July 26, 2010 by
Yehudah Mirsky
| Jewish Ideas Daily » Daily Features
Late last week, narrowly averting a looming crisis within world Jewry, Prime Minister Benjamin Netanyahu secured a postponement, possibly indefinite, of prospective Knesset legislation making the Chief Rabbinate the arbiter of conversion in the Jewish state and thus of who may be eligible for citizenship under Israel's foundational Law of Return. The measure has stirred impassioned debate in and between Israel and the Diaspora, much of it a depressing if also revealing exercise in talking past each other.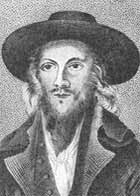 Let My People In
Thursday, January 14, 2010 | Jewish Ideas Daily » Daily Features
Debates over conversion to Judaism show no sign of abating, least of all in Israel. Last week, the legal adviser to the country's chief rabbinate declared that all conversions may retroactively be annulled at any time. In the ensuing firestorm of criticism, even some on the religious Right chimed in, especially those reflecting a historically more lenient Sephardi approach. A great deal of institutional politics is involved here, including between the ultra-Orthodox in Israel and the Modern Orthodox in the United States; some of this came to light in the recent disgrace and resignation of an ultra-Orthodox foe of the moderates....