Conservative Judaism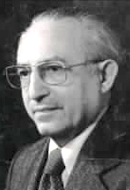 The Decline of the Rabbi-Intellectual
Tuesday, April 30, 2013 by
Zach Mann
| Jewish Ideas Daily » Daily Features
The congregation-based scholars of yesteryear labored to make Judaism intellectually stimulating as well as emotionally stirring and politically applicable.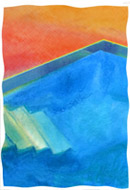 Opening the Gates of Judaism
Wednesday, February 20, 2013 by
Motti Inbari
| Jewish Ideas Daily » Daily Features
Given the demographic and spiritual decline among "biological" Jews in America, if we want to keep Judaism alive, we must do something that we haven't done for 2000 years: proselytize.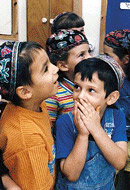 Denominational Delusions
Wednesday, February 6, 2013 by
Andrew Apostolou
| Jewish Ideas Daily » Daily Features
With synagogues closing, congregations ageing, and the non-Orthodox majority dwindling, American Jews are caught in a crisis. Yet no one is tackling the root of this problem: intermarriage.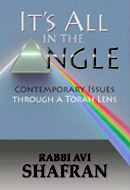 It's All in the Angle
Friday, February 1, 2013 by
Jack Riemer
| Jewish Ideas Daily » Daily Features
In his new collection of essays, ultra-Orthodox rabbi Avi Shafran disputes the scientific worldview on its own terms.  But he refuses to acknowledge scientific challenges to Judaism.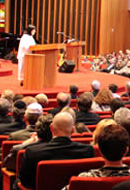 Can Reform Judaism Get Its Mojo Back?
Friday, November 9, 2012 by
Evan Moffic
| Jewish Ideas Daily » Daily Features
The American Jewish community as a whole cannot survive if there is no non-Orthodox movement to which American Jews can belong; in other words, survival depends on a strong Reform movement.  But in light of current trends, is that possible?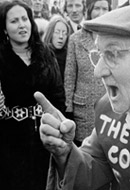 Is Judaism a Proselytizing Religion?
Friday, October 19, 2012 by
Shlomo M. Brody
| Jewish Ideas Daily » Daily Features
When Mitt Romney became the Republican Presidential candidate, some of the media attention focused on his experience as a Mormon  missionary in France and asked, subtly or not so subtly, whether a member of a proselytizing religion could properly lead a pluralistic society.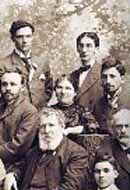 The Birth of Conservative Judaism
My little corner of Queens, New York, where the six Conservative synagogues that existed two decades ago have dwindled to two, epitomizes the national movement.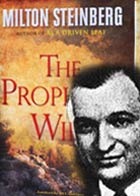 Milton Steinberg
A different sort of book launch took place yesterday at New York's Park Avenue Synagogue, a flagship of the Conservative movement. Being celebrated was the release of a long-lost novel left unfinished at the time of the author's death 60 years ago. The author was Milton Steinberg, who once served as the synagogue's rabbi and was among the most influential American Jews of the 20th century.   Steinberg's early thought was molded by three teachers. At City College, the philosopher Morris Raphael Cohen imbued in him a commitment to philosophical rationalism. Rabbi Jacob Kohn taught him that the life of the...