Concentration Camps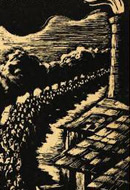 Speaking What Must Be Spoken
Thursday, February 14, 2013 by
Diane Cole
| Jewish Ideas Daily » Daily Features
The sheer number of books on the Holocaust has long demanded a guide to Holocaust literature that would be as accessible as it was comprehensive and scholarly.  Now we have one.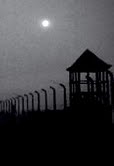 Through Night and Fog
Monday, August 20, 2012 by
Eitan Kensky
| Jewish Ideas Daily » Daily Features
My father and I visited Auschwitz for the first time this summer.  It was toward the end of a long trip to Eastern Europe.  We had already gone to the killing fields and forests of Lithuania, and to Warsaw, where my father broke down . . . 
Editors' Picks
Underestimating the Holocaust
Eric Lichtblau
,
New York Times
. New research has revealed that the number of Nazi camps and ghettos was six times greater than previous estimates—too many to have remained invisible to the German people.
In Hemingway's Shadow
Heather McRobie
,
Times Literary Supplement
. Although recently overshadowed by her husband, Ernest Hemingway, Martha Gellhorn was an esteemed writer in her own right—and an important Holocaust novelist.
Night and Fog
dir. Alain Resnais
,
Criterion Collection
. Featuring real footage from Auschwitz and Majdanek, Resnais' 1955 documentary
Nuit et Brouillard
made audiences worldwide
witnesses
to the brutality of the concentration camps. (Video; free link, expires November 19th)