Christopher Hitchens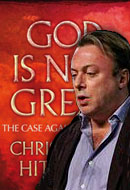 Christopher Hitchens's Jewish Problem
In another highlight from our archives, Benjamin Kerstein inquires into a revered writer's virulent hostility toward Judaism (December 13, 2010).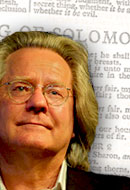 A Humanist Bible?
Monday, December 12, 2011 by
Armin Rosen
| Jewish Ideas Daily » Daily Features
According to Jewish tradition, the Torah was delivered to Moses by God on Mount Sinai thousands of years ago. A.C. Grayling's The Good Book claims humbler origins. That text was given to us by an English philosophy professor this past summer.
Editors' Picks
What the New Atheists Ignore
Christopher Orlet
,
American Spectator
. "I am still waiting for a single atheist group to open a hospital or school, offer free health clinics, beds for the homeless, food for the hungry, or transportation for the elderly."
Cast a Cold Eye
Akin Ajayi
,
Jerusalem Post
. Breaking ranks with his Egyptian-Jewish father, popular philosopher Alain de Botton admits that religion might have something to teach atheists: pessimism.