Charity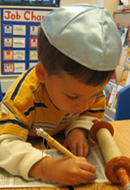 The Moral Costs of Jewish Day School
Monday, May 20, 2013 by
Aryeh Klapper
| Jewish Ideas Daily » Daily Features
As Jewish Ideas Daily nears its re-launch, we look back at some of our highlights over the last three-and-a-half years—beginning with Aryeh Klapper's day-school proposal, first published May 14, 2012.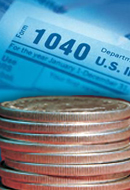 Tithing and Taxes
Friday, April 12, 2013 by
Shlomo M. Brody
| Jewish Ideas Daily » Daily Features
A significant proportion of tax revenue is used for charitable purposes: food stamps, Social Security, housing assistance, public healthcare.  May Jews therefore count tax payments as charitable contributions?