Chaim Weizmann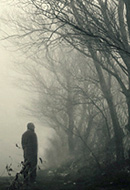 On Silence
Monday, April 15, 2013 by
Anita Shapira
| Jewish Ideas Daily » Daily Features
Eschewing Jewish expressions of mourning, Israel's founding generations shaped a national ethos of silence and self-restraint, which found expression in the words of poet David Shimoni: "Don't mourn, don't cry/ at a time like this./ Don't lower your head,/ Work! Work!"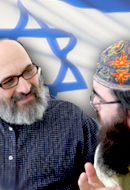 Who's Sadat? Or, Defining Israel Literacy Upward
Monday, March 4, 2013 by
David B. Starr
| Jewish Ideas Daily » Daily Features
American Jewry is becoming less and less well informed about Zionism and Israel.  Can anything be done to reverse this decline?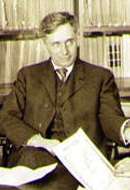 Brandeis and Zionism, In and Out of Love
Tuesday, June 19, 2012 by
Evan Moffic
| Jewish Ideas Daily » Daily Features
The Supreme Court is once again poised to define the role of government in American society; and Louis D. Brandeis, the first Jewish Supreme Court Justice, would have recognized the terms of the debate.
Editors' Picks
The Silver Platter
Nathan Alterman
,
eJewish Philanthropy
. "Through wondering tears, the people stare./ 'Who are you, the silent two?'/ And they reply: 'We are the silver platter/ Upon which the Jewish State was served to you.'" (Poetry)
Isaiah Berlin's Liberal Zionism
Arie Dubnov
,
Jewish Chronicle
. An advocate of individual liberty, Isaiah Berlin defended Zionism not for liberating the Jewish nation but for giving individual Jews a choice: whether to live in Israel or the Diaspora.