Central Conference of American Rabbis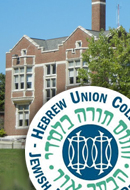 Faith and Matrimony
Friday, April 19, 2013 by
Dana Evan Kaplan
| Jewish Ideas Daily » Daily Features
An initiative to admit intermarried students to Reform rabbinical schools is yet another indication that Reform Judaism is swiftly becoming not so much a religious movement as a Jewish activities club.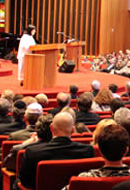 Can Reform Judaism Get Its Mojo Back?
Friday, November 9, 2012 by
Evan Moffic
| Jewish Ideas Daily » Daily Features
The American Jewish community as a whole cannot survive if there is no non-Orthodox movement to which American Jews can belong; in other words, survival depends on a strong Reform movement.  But in light of current trends, is that possible?