Cairo Genizah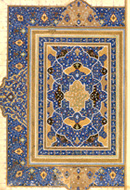 Crossing Borders—Without Passports
Wednesday, December 19, 2012 by
Moshe Sokolow
| Jewish Ideas Daily » Daily Features
"Crossing Borders," a current exhibit at New York City's Jewish Museum featuring works on loan from Oxford's Bodleian Library, displays medieval Jewish manuscripts embedded in their Christian and Muslim scribal milieus.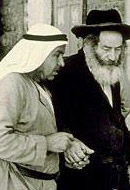 Cousins: Jews and Arabs Seek Each Other Out
Thursday, October 18, 2012 by
Moshe Sokolow
| Jewish Ideas Daily » Daily Features
Absence makes the heart grow fonder. So, it seems, is the rule governing Jews and Arabs: the farther apart they are from one another, the greater their mutual interest, while the greater their proximity, the more antagonistic they seem.
Editors' Picks
Matchmaker, Matchmaker
Jodi Rudoren
,
New York Times
. A new artificial-intelligence system, capable of 4.5 trillion calculations per second, is reconstructing 100,000 fragments from the Cairo Genizah.